As remote working culture becomes more prevalent, technology is now at the core of many business operations, and digital experience monitoring (DEM) has never been more important. In today's business, IT must help increase employee productivity and drive business growth rather than just solve problems at the support desk.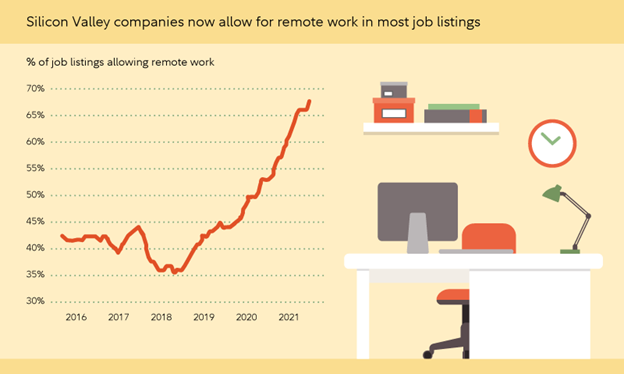 Many companies have not yet fully implemented their digital experience strategy. As a result, many problems related to different devices, network conditions, and service providers are still plaguing the industry and ruining the employee experience. In several cases, end-users don't even create a ticket when impacted by an IT issue.
A recent study by PwC highlights this — 73% of surveyed employees know of systems that would help them work better and produce higher quality work.
Businesses can deal with support desk issues in one of two ways: either proactively or reactively.
What Does It Mean to Be Proactive
Proactive IT management is a strategy that involves constant monitoring of digital systems to identify potential issues and correct them to mitigate productivity risks. On the other hand, reactive management only begins to find solutions after the problem has occurred.
Proactive management lowers the error frequency and reduces its impact on the end-user digital experience. As a result, networks, applications, and endpoints run healthy with minimal service disruptions.
However, proactively monitoring and optimizing the digital experience of end-user applications is not a simple task to achieve. Nevertheless, there are plenty of tools and strategies to help.
Here are some of the best proactive practices that IT administrators can use in their digital experience monitoring to improve it.
Synthetic Monitoring For SaaS Applications
Synthetic monitoring, also known as active monitoring, emulates user interactions and actions on your applications or websites and evaluates their experience. It offers a predictable environment to measure system performance by studying typical user and business-critical transactions.
You can also find potential problems with third-party services such as Microsoft 365, Salesforce, Zoom, and Outlook that power mission-critical services and fix them in no time.
Synthetic monitoring is essential to proactive IT management for: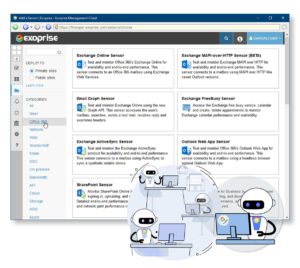 You can identify whether your websites and applications are running as intended, how your key transactions are functioning, and where the system could be slow.
Network Intelligence for everyone, anytime
Whether you are an app owner or network administrator, get the visibility your organization needs to adopt the cloud and drive business agility safely.
As you collect more performance measurements with crowd-sourced benchmarks, you can determine if the problem is local or with everyone and identify areas for improvement.
Anticipating and preventing user issues
Since synthetic monitoring emulates user behavior paths in a test environment, you can proactively find and fix poor digital experiences before impacting the business.
Active monitoring for applications is key to ensuring up-time, availability, and consistent delivery of services for the end-user.
But Wait. There's More. Real User Monitoring for Apps You Don't Own.
Real User Monitoring (RUM) is a passive monitoring technique that can help you catch and tackle issues such as slow or unresponsive endpoint systems across various application channels. This practice works by securely tracking actual user experience with SaaS apps, networked applications, services, and desktops and observing network data.
RUM is essential to proactive IT management for:
Capture SaaS visibility from a user perspective
Configure any domain or URL in a browser extension and collect experience metrics as users navigate through the pages
Network and app intelligence for 3rd party services
Deep connected and network tracing of thick client collaboration apps like Outlook, OneDrive, Teams, Zoom, and WebEx allows monitoring packet loss, response time, and impact on the end-user productivity
Determine what part of the network route from the endpoint to LAN/WAN to ISP creates performance bottlenecks for remote employees by identifying the slowest request
Diagnose work from anywhere issues
Troubleshoot networking, desktop, or application issues no matter where employees work – home or office
Collected data with RUM offers real-time insight for every endpoint—report on digital experience score, OS crashes, slow devices, machine reliability, and application sluggishness. With real user monitoring, support teams can pinpoint who has an issue at which location and quickly patch the problem.
Integration With Service Desk ITSM Tool
IT management demands attention on many fronts, and keeping an eye on all services can be tedious. While proactive monitoring tools help detect problems with your SaaS before they affect end-users, IT managers sometimes miss out on time-sensitive insights they need to work on. For example, this is especially true with companies that purchase many enterprise apps but have a limited view of the entire system.
An IT service management (ITSM) tool can help you track problems in your environment and ensure your team catches issues before they affect employee productivity.
Service desk tools such as ServiceNow ease this problem by sending automated alerts and notifications during performance degradation with SaaS or desktop applications.
Fixing Issues Before End Users Are Even Aware
Poor application performance is a big sign of unhappy users, and when they have to report issues to get them solved, they may soon be out of the door. Unfortunately, performance issues also decrease employee productivity and can quickly make them undermine IT solutions.
However, the proactive IT manager does not wait for users to identify and report their problems. Instead, they find and fix them before the user is even aware. How? This is made possible by getting all the contextual data to monitor, diagnose and troubleshoot the system in time. Admins can glean predictive data from these systems, which helps their teams anticipate user problems and solve them in advance.
Advance Your IT Management with Digital Experience Monitoring
As new tools and processes become more advanced, that day isn't far when IT admins will address end-user issues automatically.
Gartner projects that by 2026, more than 60% of infrastructure and operations leaders will use DEM tools to measure performance from the user's perspective.
The capabilities of this new breed of SaaS and endpoint monitoring solutions make the job of a proactive IT manager easy. 
Upgrade to the right DEM solution by Exoprise and drive business continuity from:
The power of both RUM and synthetic monitoring in one platform
Actionable user experience insights for performance optimization
Enhanced visibility into and monitoring of your SaaS and third-party apps and services
Efficient root cause analysis to trace problems across a linear service delivery chain
Read our Better Together – RUM and Synthetics – whitepaper and learn more.