Exoprise Receives Awards in TechGenix Product Review
Waltham, MA – February 17, 2021 – Exoprise, the leading provider of Digital Experience Monitoring (DEM) solution for ALL of Microsoft 365, and other SaaS applications, announced today that its CloudReady synthetic monitoring solution has earned the TechGenix Gold Star award by Microsoft MVP Steve Goodman. The review highlights Exoprise CloudReady as one of the leading choices for monitoring Microsoft 365, SaaS, and third-party applications such as ServiceNow, Okta, Salesforce, etc. The review praises the solution for its depth of monitoring capabilities and data collection for Microsoft Teams Audio Video. Remarkably, the product review also notes how quickly Exoprise can detect cloud service issues even before Microsoft realizes there is one!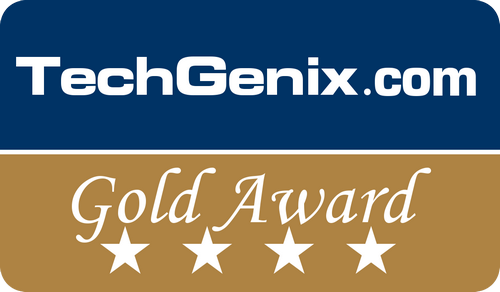 Exoprise CEO Jason Lieblich said, "Exoprise solutions solve the challenges that IT teams of today are facing, that is, gaining end-to-end visibility into remote worker and digital workspace performance so end users remain productive. TechGenix validates our industry position in the market and offers a fresh perspective of our innovative capabilities".
TechGenix offers millions of IT professionals' high-quality technical content and review, empowering them with the tools they need to manage and configure their infrastructure. Exoprise partnered with TechGenix to give its readers a chance to thoroughly understand and vet CloudReady synthetics as their preferred monitoring choice and help them accelerate decision making. TechGenix's review of CloudReady covers the following major areas of interest and comments by Mr. Goodman in his review.
Ease of Installation – "By using the Exoprise public sites, it enables you to very quickly deploy and configure global monitoring against your own Microsoft 365 environment."
Actionable Dashboards – "Dashboard information is comprehensive and provides quick insights into current service performance, rolled up across multiple services you monitor, both inside Microsoft 365 and in other supported services."
Multi-Service Monitoring – "Where Exoprise CloudReady appears to have a significant advantage is with the range of services that can be monitored. This appears to be partly based upon the architecture used for many monitoring checks used".
Remote Worker Performance – "The ace card in CloudReady platform is the ability to gain insights into real-users accessing Microsoft 365. However, if a large proportion of the workforce is currently working remotely or from home, the ability to deploy sensors to those devices and gain insight into ISP issues you have no or limited visibility of when they affect access to Microsoft 365 is extremely valuable."
Teams AV Data Collection – "Worth calling out especially is the capabilities for Microsoft Teams. In addition to core collaboration tests for Microsoft Teams, such as the ability to post messages to channels, the CloudReady product includes audio/video tests against the service. This is a valuable test and allows rollup and baseline data to be collected within the CloudReady service from your site locations, rather than collected from Microsoft's Call Quality dashboard or the Teams Admin Center."
Read the full product review here.
Learn more:
About Exoprise
Exoprise CloudReady empowers IT teams with digital experience management solutions that enable effective adoption and management of mission-critical, cloud-based applications and services. The platform provides real-time performance visibility from behind the firewall to the cloud and back. By leveraging network path diagnostics, real user experience metrics, actual app usage data, and crowdsourced data analytics, organizations now have the visibility, speed, and agility to easily assure the best possible cloud service performance. Visit Exoprise at www.exoprise.com; on Twitter @exoprise; and LinkedIn.
###
Media Contact
Sid Kumar
Director of Product Marketing for Exoprise
+1 781.209.5653
info@exoprise.com