Exoprise Featured in Solutions Review Guide for Network Monitoring Tools
Waltham, MA – December 15, 2020 – Exoprise, the leading provider of monitoring for Office 365, Salesforce, and SaaS applications, was featured in Solutions Review, an IT company that aggregates leading technical content to connect enterprise buyers with the best solution vendors. The company published its annual Buyer's Guide for Network Monitoring to help organizations in the early stages of research and discovery make informed decisions about tools to monitor network performance.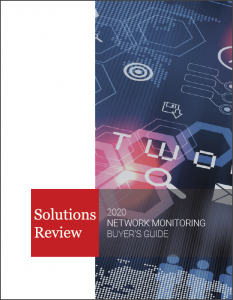 Network technology is the backbone of any business. To ensure a smooth business process and ensure the resilience of companies, companies are under immense pressure to deliver results for employees and shareholders. However, the complexity of today's IT environment especially during the pandemic presents challenges for any team to effectively monitor the end-user experience and proactively address issues such as outages.
Exoprise puts companies back on track for optimal performance through a combination of synthetic, real-user monitoring along with crowdsourced analytics. The solution provides advanced metrics captured by sensors to track the health of the entire ecosystem and alerts teams immediately for faster RCA. Teams can accurately pinpoint bottlenecks along the service chain and track end-user experiences on any app or device. Try Exoprise for a 15-day trial period.
"We are pleased to be part of the Solutions Review monitoring guide along with other key market players. Exoprise provides real-time insights and metrics into the performance of network applications and the digital experience of employees. Companies can use this information to generate business value and shape their IT strategy for 2021." said Exoprise CEO Jason Lieblich.
Learn more:
About Exoprise
With its CloudReady monitoring solution, Exoprise empowers IT teams with digital experience management solutions that enable effective adoption and management of mission-critical, cloud-based applications, and services. CloudReady provides real-time performance visibility from behind the firewall to the cloud and back. By leveraging network path diagnostics, real user experience metrics, actual app usage data, and crowdsourced data analytics, organizations now have the visibility, speed, and agility to easily assure the best possible cloud service performance. Visit Exoprise at www.exoprise.com; on Twitter @exoprise; and LinkedIn.
###